Before this happened | And then there was

Yes, I fail majorly.
Yes, I'm about to give you excuses.

But! They're valid ones.

I have had a major toothache. Add that to my allergies... and you end up with a mopey, cranky Em.

I'm honestly surprised I've managed to write over 1,500 words a day in my venture to make writing a habit. Which coinicidentally I decided to start November 1st. I am not doing Nanowrimo though. I'm just practicing making writing a habit.

Now that you know why I'm not posting...

You can expect a show review in the not so distant future. I'm going to a concert Friday and Sunday (yes, toothache be damned, I'm going). Also, I swear, no matter how I feel I will post next Monday.

Now... I need to go take Advil and lay down.
Hope everyone's week has been better than mine!
Tags:
Em, Tegan, and Kim
Em:
23, writer, book lover, music lover, movie lover, really big dork, reviewer of all things interesting.
About Me:
I review books, movies, and music. Occasionally, other things that catch my attention.
Movies:
I'm into everything. From Horror to Drama, Sci Fi to Comedy, Animated to Indie.
Books:
Mostly I read Urban Fantasy, whether it's adult or YA. I'm also into Mystery, Thriller, and Romance (the paranormal variety or otherwise).
Music:
The only music I don't like is Bluegrass, Rap, and Metal. Everything else I'm very open to.
Tegan:
19, Bookaholic, Aunt I love kids
About Me:
I review mostly books. Movies if I love them, or really hate it, I'll review it too.
Movies:
I love Animated, Chick Flick, and Action Adventure
Books:
I read mostly YA, Fantasy favorites are: Anna and the French Kiss by Stephanie Perkins And Blue Bloods by Melissa De La Cruz
Music:
Three Days Grace (seen them twice they are amazing live), Paramore, Lady Gaga (cause she's so fun to dance too).
Kim:
18, a tendency toward peculiarity and acting older than she really is. Can't live without music, books, and movies.
About Me:
I review books, movies, and music. I also tend to have very eclectic tastes when it comes to all of those categories.
Movies:
I'm more into drama, horror, indie, and comedies. I dislike romantic comedies or romances, but could enjoy them if I am in the right mood.
Books:
I tend to focus on fiction of various kinds. Fantasy, YA, Sci Fi, Romance, Paranormal romance. I have no preference, I just like good writing and creativity.
Music:
Listen to everything under the sun except rap and country. At times, I am endearingly called an indie snob, and I like to open other people's ears to new sounds and bands that deserve to be heard.
If we don't like something we will always point out as many good points as possible and follow it up with the bad. If we absolutely hated it, chances are we just won't post about it at all. No one wants to read a rant about how much something disappointed. That's what friends are for. :)
Got a suggestion?
Want to recommend something? Looking for reviewers for an ARC/Film/CD? Interested in being featured? Review our policies
here
and email us at
twistedfatescafe(AT) gmail(DOT)com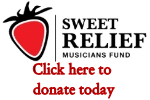 Contest Announcements:
Affiliates:

Proud Supporters of: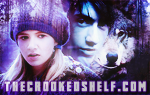 Likes:
House, Bones, Criminal Minds, SYTYCD, Doctor Who, NCIS, CSI Miami, Pasta, Pizza, Coffee, Hot Cocoa, Chinese food, Cookies, Papusas, Cake, Cupcakes, Tea, Chocolate, Peanut Butter, Brownies, Hot chocolate on cold winter nights, Cuddling, People playing Piano, Boys playing guitar, pierced and/or tattooed men, Unbelievable Happenings, Abstract art, Abstract ideas, Accents, Adventures, Analyzing things, Beginnings and Endings, Button up shirts, Colorful people, Colorful surroundings,, Compassion, Crazy ideas, Curiosity, Day dreaming, Eccentricities, Enlightenment, Everything and Nothing, Excitement, Facial expressions, Funny experiences, Gentle murmurs, Glances across the room, Good food, Happiness, Homebodies, Insane concepts, Intelligence, Intense gazes, Jokes, Kisses in the rain, Languages, Late nights, Laughter, Laziness, Life, Listening, Lounging around the house, Music, New experiences, Opposites, Passionate kisses, Photography, Piercings, Playing piano, Random acts of kindness, Romps in the forest, Scalding hot showers, Silence, Smiles, Starts and Stops, Stimulating conversation, Subtle innuendo, Synchronicity, Talking, Tattoos, Truth, Tumbles in bed, Unique people, Ups and Downs, Warm fuzzy feelings, Warm skin, Whispers in the dark, Words, Surrealism, Randomness, Roundabout Logic, Heroes and Villains, Playing with other people's hair.
Dislikes:
Peas, Lima Beans, Ham, Bologna, Hot dogs, People slurping soup, Cold floors in the morning, Getting locked out of the house, Frozen toes, Being ignored, Being interrupted, Getting lost, Forgetting things, Getting bad grades, Rude people, Ignorance, Racism, Sexism, Animal Cruelty, Liars, Cheaters, Users, Abusers, Broken Promises, Being Late.
Latest Month
January 2011
S
M
T
W
T
F
S
1
2
3
4
5
6
7
8
9
10
11
12
13
14
15
16
17
18
19
20
21
22
23
24
25
26
27
28
29
30
31